Annual Meeting - London 2019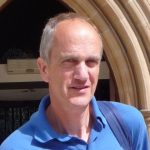 To register, simply use the link below.  If you plan to come for more than one day, you can also find below details of nearby accommodation.
On behalf of the Central Council I look forward to welcoming you to Goldsmiths and hope that you find it an informative and inspiring weekend.
David Kirkcaldy
Deputy President , Central Council
Chair of the London 2019 Organising Committee.